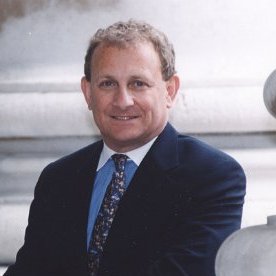 Mr. Goldman is the Founder and Managing Partner of Navigator Law Group, a boutique law firm focused on corporate and international projects including M&A, securities, technology transactions and significant work with start-ups and angel investing groups. He also represents private and family owned businesses in the restructuring of ownership interests and governance relationships.
He graduated Phi Beta Kappa from the University of California, Berkeley with a degree in economics (minor in mathematics) and then obtained a law degree from the University of Chicago Law School (Order of the Coif and cum laude). Following a clerkship for a federal judge in San Francisco, he spent the first 15 years of his career in New York City where he practiced corporate, securities and M&A law with among others Cleary Gottlieb, a leading Wall Street law firm (including several years in their Paris office). While in New York, Mr. Goldman also established a merchant bank, Abacus & Associates LP, where he was a Managing Director and General Counsel.
After returning to Chicago, he spent 15 years at Altheimer & Gray where he Chaired both the Corporate and International Departments and eventually became Co-Chairman of the Firm. At Altheimer & Gray, he opened 10 offices overseas and hired and was responsible for 500 people including 165 lawyers, building a new business for the firm. He opened the first US law office in Warsaw and obtained one of the first licenses for a US law firm in China in Shanghai.
Mr. Goldman served on the Investment Committee of four investment funds ($14 million in total) established by Altheimer & Gray to make private equity, venture capital and real estate investments. He was also a Co-Founder of JustWrite EMR, an electronic medical records start up. He has served as a mentor and a judge for the College New Venture Challenge at the University of Chicago since its inception in the 2012-2013 Term, where he has given both legal and business model advice. He was also a mentor and judge at the inaugural 3 Day Startup Competition at the University of Chicago in 2014. Mr. Goldman participated in the 2010 Hapak Seminar on Entrepreneurship of the Booth School of Business of the University of Chicago.
He was a long-standing member of the Board of Trustees of the Ravinia Festival and the Board of Directors of the Ryan Opera Center at the Lyric Opera, and is on the Board of Trustees of the Glencoe Public Library, a Commissioner on the Glencoe Plan Commission, a founding member of the Chicago China Sister Cities Committee and a member of the Board of the Misericordia Family Association.
Mr. Goldman is admitted to practice in Illinois, New York and California.